Customer Complaints Procedure
Oakmere Homes is a regional housebuilder currently building around 150 new quality homes every year. You  can feel safe in the knowledge that all our new homes come with a two-year builder's warranty, plus a 10-year  insurance-backed structural warranty.
We are pleased to report that the vast majority of our buyers are delighted with their new homes however we  recognise there may be an occasion where our intended build or customer experience standards have not been  met, if this happens then we want you to be able to raise your concerns with the appropriate team members so  we can resolve or close any issues you may have as quickly as possible. Our Customer Complaints Procedure is  as follows;
Email complaints@oakmerehomes.com
We will acknowledge your complaint within 5 working days of receipt and aim to give you a formal response  within 15 working days.
If we are not able to fully address the issues within that timeframe you will be kept informed of the reasons for  any delay and given a more realistic timeframe.
Pre-completion complaints escalation 
Our Sales Advisor is your first point of contact, they will usually be able to deal with any complaints you  might have prior to completion.
If you are still not satisfied, or your complaint relates to the conduct of the Sales Advisor then your  complaint would be escalated to the Sales Director.
Post-completion escalation 
If your complaint relates to your completed property then your first point of contact is our Customer  Care Department customercare@oakmerehomes.com please give clear details about the reason for  your complaint, please note this procedure is not intended for the routine reporting of defects to your  new home.
If you are still not satisfied, or your complaint relates to the conduct of the Customer Care Department  then your complaint would be escalated to the Contracts / Construction Manager
If required the complaint can be further escalated to either the Commercial Director or Operations Director
Please note that we may, at our sole discretion, elect to escalate your complaint directly to a Director.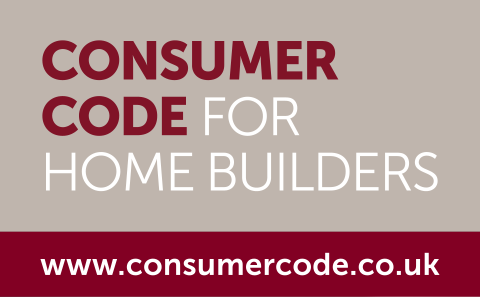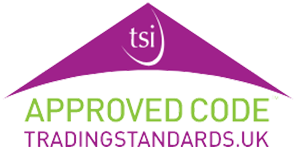 Independent Dispute Resolution Service (Code of Conduct for House Builders)
If we are still unable to resolve issues to your satisfaction, you can refer your complaint to your Home Warranty provider who will guide you through the procedure available to you under the Consumer Code for Housebuilders.
The use of the Consumer Code independent dispute resolution service does not affect your usual legal rights. A copy of the Code and further information is available at https://consumercode.co.uk/